WHAT IS THE SECRET OF SUCCESS IN BOXING?
Boxing University provides the unique opportunity to look behind the scenes of Mundo Boxing and get the know the system and methods they have used in developing multiple Olympic and professional champions.


Boxing University will enhance your abilities, knowledge and understanding of the sweet science. Whether you are a fighter, trainer or boxing fan!


Boxing University is the academic part of Mundo Boxing.
THE BRAIN BEHIND MUNDO BOXING'S SUCCESS!
THE FIRST ONLINE TRAINING CAMP
TRAIN TO WIN is the only online training camp that allows you to train at the highest level.


Get to know the secrets behind the Tactical Training Model, the foundation of Mundo Boxing's success over the years. 


Dr. Pedro Diaz, recognized trainer based in Miami, has worked as the head coach and has designed training plans for multiple Olympic Champions and professional world champions in Boxing and Mixed Martial Arts (MMA).


And now he has designed this Training Camp ONLY FOR YOU!
NOW AVAILABLE IN ENGLISH AND SPANISH!
Enter now to see the first videos FOR FREE!
THE CHAMPIONS' WORDS


Dr. Pedro Díaz has worked with many great champions throughout his career. Here is what they have to say about the Mundo Boxing training method.
"Dr. Pedro Diaz made me a world champion. The results of Mundo Boxing speak for themselves. We had unification fights and many successful defenses with Dr. Pedro Diaz and his team."
- Guillermo "El Chacal" Rigondeaux
Former WBA Bantamweight World Champion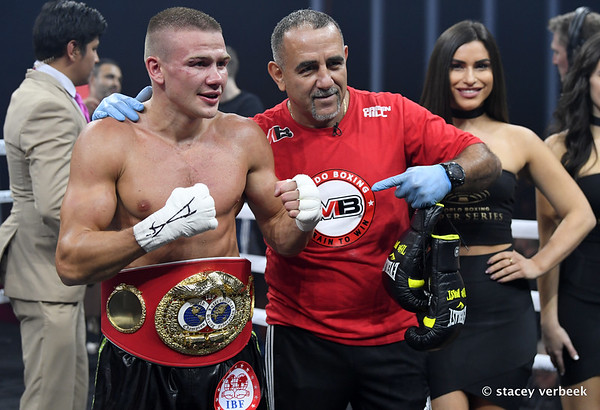 "The Mundo Boxing method is unique. I was able to improve every aspect of my boxing with Dr. Pedro Diaz: My technique, my tactics and my physical condition."
- Ivan "The Beast" Baranchyk
Former IBF Light-Welterweight World Champion
"What I learned from Dr. Pedro Diaz and Mundo Boxing is to focus on the fundamentals. I can't wait for Boxing University."
- Vitor "The Phenom" Belfort
Multiple World Champion in Mixed Martial Arts
Check your inbox to confirm your subscription