¿COMO FORMAR Y ENTRENAR CAMPEONES EN EL BOXEO?
Boxing University trae la oportunidad de viajar al interior de Mundo Boxing para conocer el sistema y los métodos de formación y entrenamiento de campeones. Boxing University ayudará a potenciar las habilidades, sabiduría y entendimiento en todos los interesados de este deporte.
Boxing University es la parte académica de Mundo Boxing.
EL CEREBRO DETRAS DEL EXITO!
EL PRIMER CAMPO DE ENTRENAMIENTO ONLINE
ENTRENAR PARA GANAR es el único campo de entrenamiento online que te permitirá entrenar al más alto nivel.
Conoce de cerca los secretos sobre el Modelo de Entrenamiento Táctico, la base de los éxitos de Mundo Boxing.
El Dr. Pedro Díaz, reconocido entrenador basado en Miami, ha desarrollado planes de entrenamiento y participado en la formación de múltiples campeones olímpicos, campeones mundiales profesionales y de las Artes Marciales Mixtas (MMA).
Y ahora ha diseñado este Campo de Entrenamiento SOLO PARA TI!
AHORA DISPONIBLE EN
INGLES Y ESPAÑOL!
Entra ahora para ver los primeros videos GRATIS!
CUAL ES LA CLAVE DEL EXITO DE MUNDO BOXING?
COMO SURGIO LA IDEA DE BOXING UNIVERSITY?
Dr. Pedro Díaz has worked with many great champions throughout his career. Here is what they have to say about the Mundo Boxing training method.
"Dr. Pedro Diaz made me a world champion. The results of Mundo Boxing speak for themselves. We had unification fights and many successful defenses with Dr. Pedro Diaz and his team."
- Guillermo "El Chacal" Rigondeaux
Former WBA Bantamweight World Champion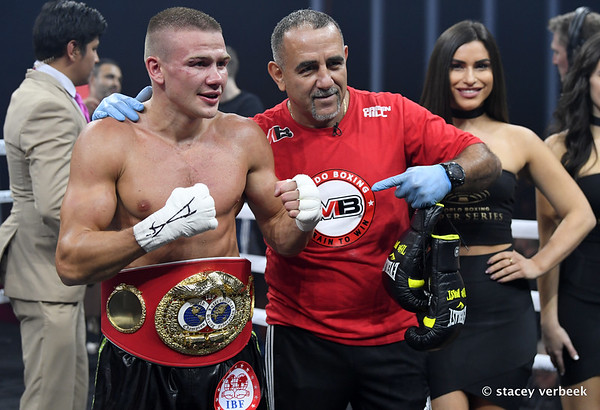 "The Mundo Boxing method is unique. I was able to improve every aspect of my boxing with Dr. Pedro Diaz: My technique, my tactics and my physical condition."
- Ivan "The Beast" Baranchyk
Former IBF Light-Welterweight World Champion
"What I learned from Dr. Pedro Diaz and Mundo Boxing is to focus on the fundamentals. I can't wait for Boxing University."
- Vitor "The Phenom" Belfort
Multiple World Champion in Mixed Martial Arts
Check your inbox to confirm your subscription